About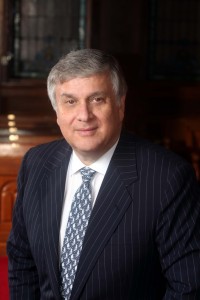 Hi there! Welcome to Ira Riklis' yoga blog and thank you for stopping by. Ira Riklis loves yoga and is one of the approximately 15 million people who practice yoga in the United States. Riklis has used yoga as a way to stay in shape and keep up with his grandchildren. As a busy businessman with a demanding workload, Ira Riklis has practiced yoga in order to relax and get centered.
Who Is Ira Riklis?
Ira Riklis is the President of Sutherland Capital Mgmt. Inc. and CEO of Lydia Security Monitoring Inc. dba C.O.P.S. Monitoring. Aside from owning a successful ski shop chain, Ira Riklis is also an investor of different companies. He is a very educated man with degrees from the Wharton School of Business. He is involved in many charitable activities to help unfortunate people and give them opportunities to excel. Find out more about Ira's passion for charitable activities here.
Mr. Riklis was born in the United States to Meshulam Riklis and Judith Stern. Ira attended the Wharton School of business for an undergraduate degree in Economics and Entrepreneurship from 1973 to 1976. He continued on to complete a post-graduate program at the Wharton School of Business in 1977 where he received an MBA in Mergers and Acquisitions.
Ira's Work
Ira is an entrepreneur. He currently is CEO of C.O.P.S. Security Monitoring and invests in many other business interests. Mr. Riklis is also the President of Sutherland Capital Management, Inc. which is a private investment fund. Mr. Riklis is currently the President of the company.
Ira Riklis is also an avid philanthropist and is a man who is not shy about giving. Riklis selflessly donates to charities around New York City. His donations are often made in such a way that, with the funds, the non-profit can help themselves succeed. With a sturdy plan and budget like his, Ira Riklis aims to help charities from their launch to the time when other benefactors will lend a helping hand. He has done this with The Metropolitan Council on Jewish Poverty.  You can also visit my his LinkedIn profile (Ira Riklis) for a short summary of his professional background, and feel free to visit his Google + page where he shares many posts and interesting tidbits!
Ira Riklis is also a passionate writer and is passionate and has many blogs that express his many interests such as humor, trivia, Tel Aviv (the birth country of his father), food and more.
Now you can see why yoga is important for this busy man!